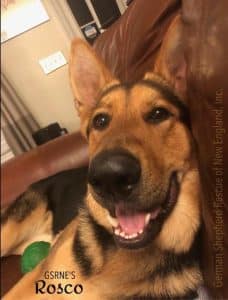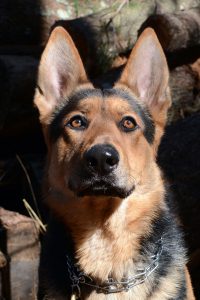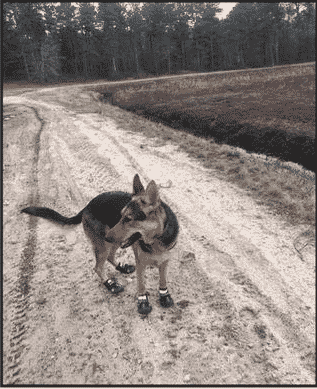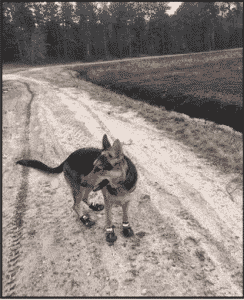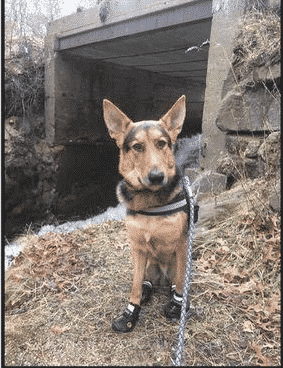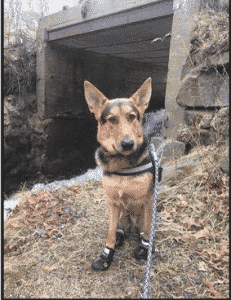 We wanted to give you an update on Rosco.  He's halfway through his training and is doing great.  We love him sooo much !
When we're out hiking he wears the shoes because he was having a problem with pads on his paws.  Our vet suggested them and told us it was very common with German Shepherds.  He's great with putting them on too, we give him a treat, put them on and we go for a walk so he associates it with going for a walk and likes putting them on.
HE'S SUCH A GOOD DOG, I CAN'T THANK YOU ENOUGH !