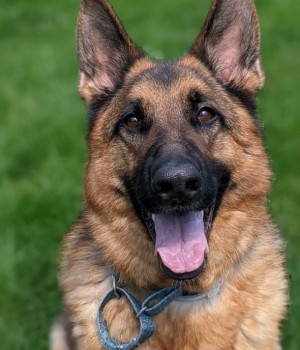 Status: Adopted
Age: 2 years (DOB 12/11/2018)
Size: Large
Color: Black and Tan
Sex: Male
Activity level: Medium to High
Good with other dogs: If properly introduced
Good with cats: unknown
Foster parents: Barrett and Dorothy N
Sponsor Buddies:
Yard Fencing: Required
Photos by:

Date Adopted: August 3, 2021
Brady is a stunning 2-year-old male with lots of enthusiasm for life.
A few months ago, we received a call from a local shelter that Brady had been with them for a few weeks and he wasn't doing well in the shelter environment.  The volunteers had all become quite attached to this sweet boy —he was a favorite dog of many of the workers and volunteers, even accompanying the shelter manager in the car on the daily lunch runs.
This handsome boy's owner died unexpectedly and the wife made the heartbreaking decision to find him a new home.  She was thrust into taking over and managing the family business after her husband died and just did not have the time for Brady she felt he deserved.  She was heartbroken, but relieved to hear that GSRNE would be bringing him into our rescue.  As it just so happened, we had a family with experience looking for a young male.  Their elderly male passed away earlier this year which left a huge void.  We asked them if they would be interested in fostering Brady with the option to adopt if he fit well into their family.  They agreed.  We soon learned that Brady LOVES his frisbee and would play all day if given the option.  He is described as a sponge for attention and especially enjoys playing with the 24-year-old son.  He takes rides with his dad to the local state forest for hikes and is thriving in his new active life.  His canine sister, Abby, an English Setter, wasn't so sure about the new addition to the family.  It took time and patience, but she eventually started to warm up to the exuberant Brady.  In the last foster report, we learned that Abby is now starting to play with him.  When we asked Brady's foster family if they wanted to be his forever family, they said absolutely.  Congratulations to all.