Biography:
This handsome young male, about 3 years old, was seen being dumped out of a pick-up truck. The local Animal Control Officer was called, and it took 9 hours before she could get him into her care. Needless to say, he was scared and confused and looking for someone or something familiar.
He was given a name and moved to a GSRNE foster home to start a new life, and he gradually began to relax. He didn't eat much for the first 5 days in spite of needing to gain weight; but once he began to eat normally, he definitely became an eager eater. Nova didn't play with toys at first, but he learned what to do with them as time went on; and he became very excited about playing "fetch" and now gives the ball or toy back willingly so it can be thrown again. He enjoyed playing with the female dog in the home right from the start, and he is tolerant of the dogs they pass when out for walks.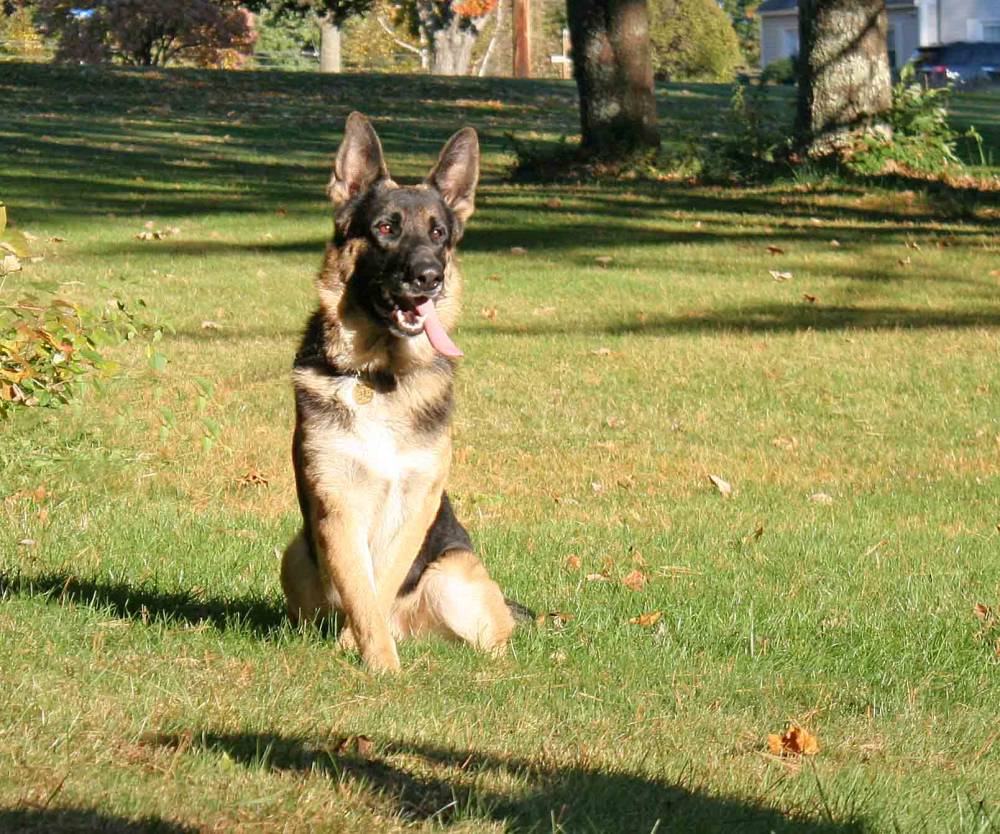 Once Nova felt settled in his foster home, though, he became reactive to visitors and would bark and growl if they approached him. We decided to board him with a trainer who specializes in modifying this kind of behavior, and that has made all the difference for Nova. Instead of being nervous and reactive, he has learned to go to his "place" when someone new comes to the home. He will be adopted by an experienced German Shepherd person who is committed to continue the training while giving Nova the love, attention and exercise that will help him to thrive.