Adopted: November 29, 2014
Biography:
Sophie is a very pretty, small-medium sized, 2 year old spayed female GSD who is looking for her forever home. She is doing well in her foster home living with a male GSD and a cat along with her foster dad.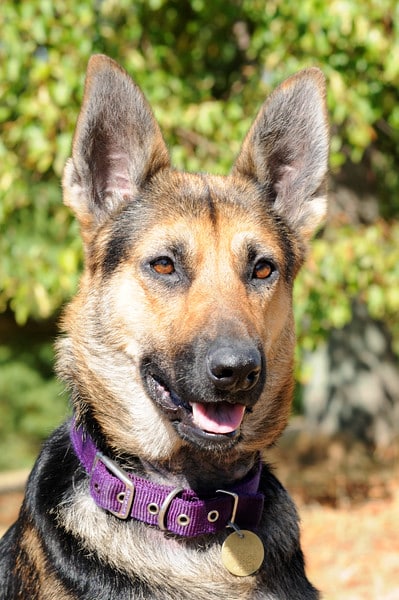 Sophie came to us from a home that also had another dog and three cats. The home owner had rescued Sophie from a neglect situation. Sophie was approximately one year old at the time and was emaciated, had little fur, and she had not experienced a lot of human interaction. This kind person cared for Sophie for approximately one year, helping her to gain some weight and recover her coat. She then reached out to GSRNE to help find Sophie a family of her own.
Sophie has developed into a sweet GSD who loves to please. She is a typical Shepherd, aloof at first, then warming up and bringing you her favorite tennis ball to throw again and again, dropping it at your feet. She loves walks in the woods and simply being with you. She also likes car rides and looking out of the window. She will bark at dogs as they pass by, but otherwise rides along nicely. On longer trips she settles in and enjoys a nice snooze.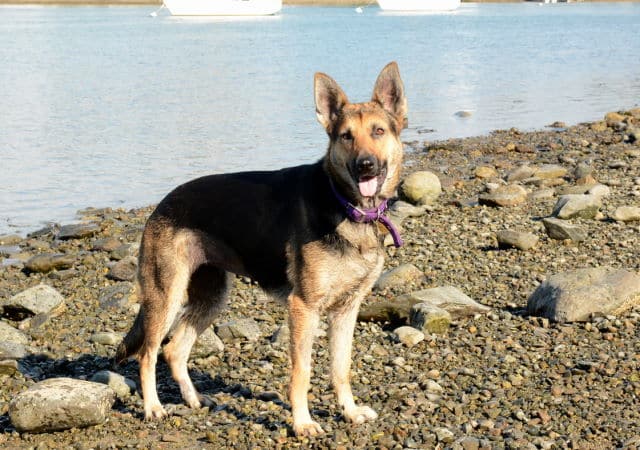 This girl needs help learning her commands as she has not had much formal training. Her family will need to take her to obedience training to help her learn and bond with them. She will learn quickly as she likes to please her person. She is food and praise motivated. She is ok in a crate but usually doesn't require one. Sophie is a little reactive when seeing strange dogs and will bluster until directed that she is safe. With good leadership Sophie will continue to gain confidence and trust.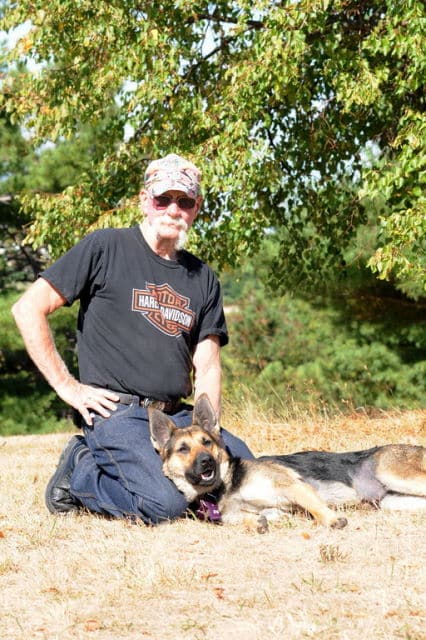 Sophie has allergies and will need to be on high quality food for life. When her owner switched her to a less expensive food, she suffered hair loss again. Her coat is growing back and regular baths also help. With vigilance and proper care she should do very well. We also found that she is Lyme positive. She is being treated for that and is expected to fully recover.
Sophie had a horrible start in life but is still a sweet, loving girl. She's beautiful with medium energy and wants to be with you. She would do well in a home with an older male GSD who can serve as a role model for her but will also do fine as an only dog. If you are committed to giving her the training, care and guidance she deserves you will have a wonderful, loving companion.