Update on 02/04/2017: Diesel is doing good!
Adopted: October 5, 2014
Biography:
Diesel is a gentle giant whose greatest joy is being with his person and doing everything that he can to please you.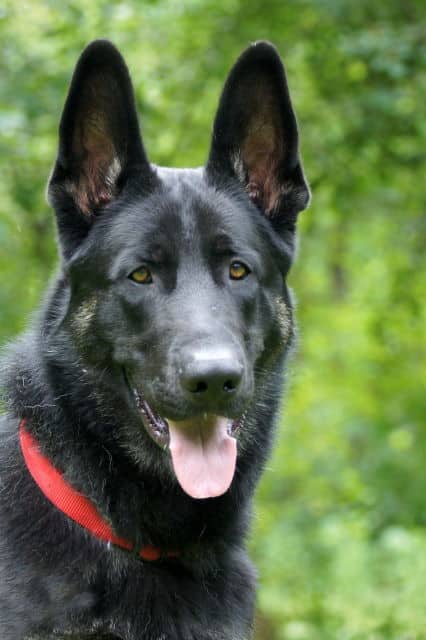 Diesel came to GSRNE through an Animal Control Officer (ACO). This handsome boy had been brought to a town pound, dragging a chain. When the local ACO contacted the owner, he learned that the owner tried leaving Diesel in a crate in the house. Diesel broke out and did some damage so he put him outside on the chain that day. Clearly, Diesel did not think that was a good idea!
The owner had not had Diesel for long and it appears that he was Diesel's third owner in his short life. Diesel is about two years old and currently resides with a foster family that includes three adults, one teenager, two cats and another dog.  Although the family dog is only about 30 pounds and Diesel is over 80 pounds, they love to play together. His foster dad describes him as a big kid who sometimes doesn't remember how big he is.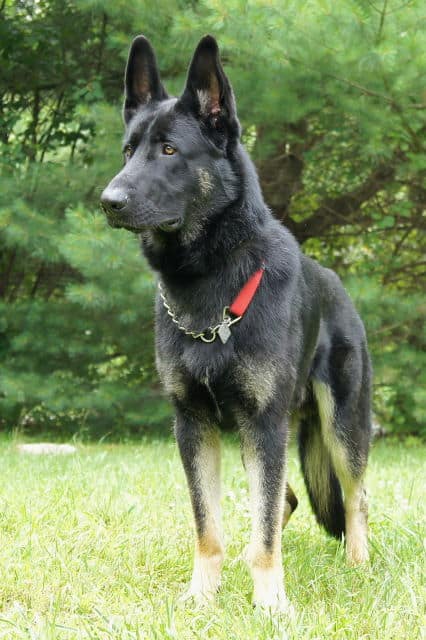 Diesel loves everything! He loves toys, play, belly rubs and being with his family.  He loves long walks and gets along very well with other dogs at the dog park. He enjoys exploring the world with you and is friend to almost all the humans and canines he meets along the way. Diesel has a natural curiosity towards cats.  He tries to play with them but the cats he lives with reject all attempts to make friends.
Diesel is very social and curious with people he is introduced to. He loves to be petted and when people he does not know approach him, he will submit and enjoys the attention he is given. He is protective while inside the home or out in his yard. He does alert when he does not recognize people. He stands his ground until corrected and he will stop.
Diesel is also an escape artist – which is how his journey to GSRNE began. He needs a crate with a strong enclosure as he is anxious when left alone. He has also been successful at digging under a fence and getting over a fence so he does need to be watched closely until he knows he is at his forever home.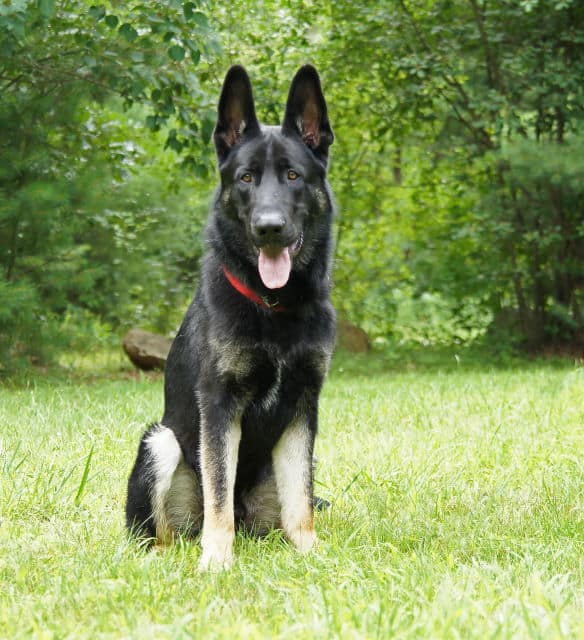 Because Diesel has separation anxiety, a home where the owner is not gone for long periods of time would be the best fit for him. We think he would be happiest in a home with another dog in it.  He needs someone who is willing to walk, exercise and socialize him.  He knows his basic commands but will require additional training since he is a big boy who has no idea how strong he is.
Diesel is a lovable GSD who just wants to have fun! If you can give him the time, training, and attention he thrives on, you will be rewarded 1,000 times over with the best friend a person could ever hope to have.