Adopted on 3/24/2014
Biography
Sailor is a beautiful, joyful, loving and almost two-year-old female GSD that is looking for a wonderful forever home.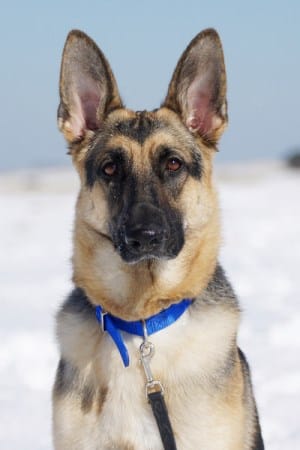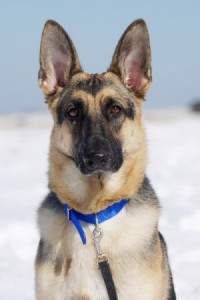 She came into our program from an owner that could no longer afford her care or give her the time she needed.  Sailor is currently living with one human adult and no other animals.
She loves to play, take walks and learning new things.  She is well behaved, comes when called, is great on the leash, and is very excited to learn new commands.  Sailor is a very smart dog and learns very quickly.   She loves being with her people as much as she can!  Sailor's foster mom loves her so much; she wanted to adopt her, but understands that Sailor needs another dog in the home to help with her separation anxiety.  She does not like to be crated, but will tolerate it for no more than four to five hours.  Having another dog with her will relieve her of her stress.
She loves toys and a tennis ball is the most favorite of all her current toys.  She likes to carry her ball in her mouth most of the time.  She will play with her stuffed animals too.  She enjoys running errands with her foster mom and riding in the car.  When she is in the yard she will run and frolic about like a puppy having fun and no cares in the world.  She is still young and behaves like a puppy at times.  She is crate trained and potty trained.
Sailor really wants to please her handler and is a happy, loving dog that yearns for a family of her own.