03/02/2014 Update

Junior is doing great in his training class, he graduates next week. Junior's parents also work with him at home and take him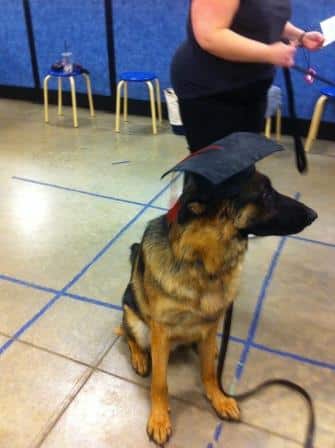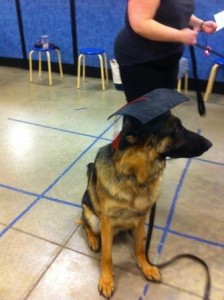 daily for 3 mile long walks. He loves to play outdoors and play in the snow. He loves his "playmate, a Pomeranian. They run around together and have a ball. Junior gets along well with other dogs, children, and people. They all adore him! Junior no longer needs the crate and he is very good in the house.
02/01/2014 Update

Junior's forever parents love love love him. They had their first obedience class today and Junior was the star of the class, so smart and everyone loved him and thought he was beautiful.  They then took him shopping and he was great with all the people and other dogs he met, and he got a bunch of new toys.  His dad takes him on about a 4 mile walk each day. Junior loves playing in his yard. Junior's mom says he bounces around the yard like a rabbit. Junior is a daddy's boy. He follows his dad wherever he goes in the house.  Needless to say Junior is in his forever home.
Adopted on 01/18/2014
Biography
Junior is a large, intelligent, handsome, young male who still needs more weight to fill out and a lot to learn.  He is an owner surrender from a family that realized they did not have the time or finances to care for such a young pup that needed much, much more than they could give.
In his current foster home, he is living with one adult, one child (age 11), one male German Shepherd, one female Russell Terrier mix and a Guinea pig.  He knows basic obedience commands, is crate and house trained.  He will need continued training to polish his current skills.
When Junior first arrived in his foster home they had to work on his manners like, not jumping up on furniture, not jumping on people and objects (keeping all four feet on the floor), chasing his tail, being mouthy, pacing (anxiousness), and how to ride in a car.  These are many things he did not get a chance to learn not to do while in his previous home.  Although he will still chase his tail at times and can get mouthy, it has lessened during his training time in the foster home.
Junior is one lucky pup since he can go with his foster mom to work (doggy day care) every week day.  He gets extra human and dog interactions to help with his social skills as well as continued reinforcement of obedience commands to give him good manners.
He is a very happy dog with a sweet, loving and playful personality.  His energy level is high and his foster family keeps him busy with a lot of mental stimulation and physical activities.  Besides going to work with his foster mom, Junior gets a lot of play time, car rides, and walks.  He even likes to splash in the kiddie pool when the weather is hot, play with a variety of toys, and play fetch.  After a day of physical activity and mental stimulation (through obedience), he loves to hangout and watch tv with his foster family or chew his toys and relax.  He really likes toys that involve food rewards.
He is friendly with other dogs and people.  He is very affectionate with the people in his foster home since settling in with them, and will do great in an adoptive home where they will continue with his socialization and training.