Adopted on 9/9/2013
Update on 08/01/2013
Duke was moved to a new foster home to work on continued training as he was taking over in the home.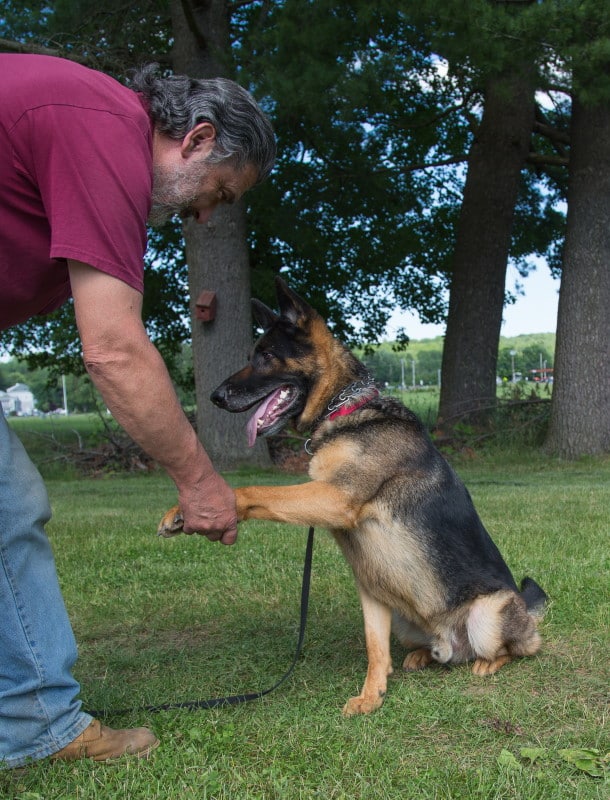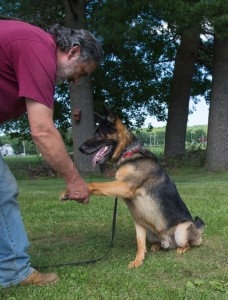 In his new foster home, he is living with two adults; one male GSD and one male Rottweiler.  He is very sweet and loving in the home.  He will give you kisses and gladly roll over for belly rubs.  He likes to hang out with you in the house and lie at your feet, or on one of the dog beds nearby.  He really enjoys being outside especially if he has a tennis ball with him, if the sprinkler is running and/or water-filled kiddie pool is setup.  He is on a structured and routine schedule, which he needs.  He was put on a bland diet and medications for his ear infection.
Biography
Duke is a large, handsome boy who will need a strong leader to not allow him to take over in the home.  In his current foster home, he is living with two adults, one male child, one male cat and a female dog.  He is a happy boy with a great personality and a medium to high energy level.  His favorite things to do are play fetch, go for walks and play in the sprinkler.  He knows basic commands; has recently learned "Shake" and is working on "Speak".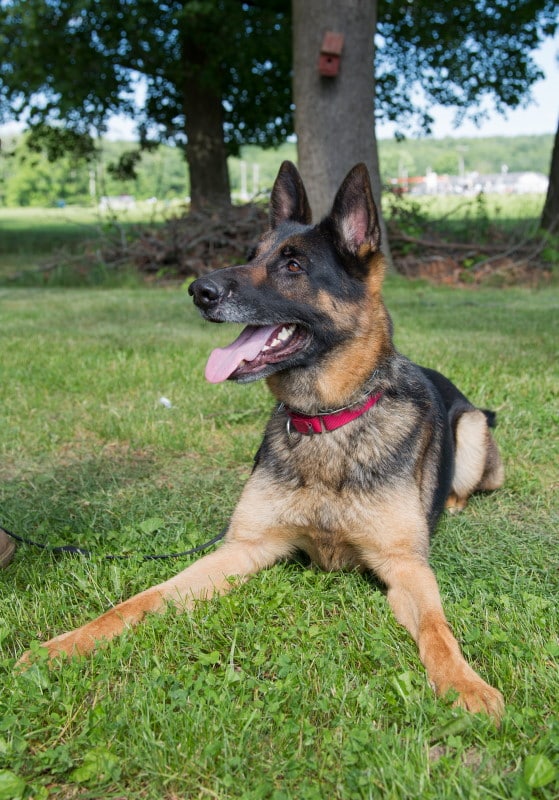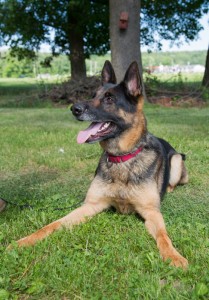 At the beginning of his foster period, he did not get along with the resident dog in the home as he wanted to possess balls from her.  After three weeks of integrating Duke in the foster home, both dogs are now happily playing together.  For the resident cat, he would chase him in the house if the cat moved, but on occasion would go up and just sniff the cat.  The foster family has taught him "no" when he tries to chase the cat and he will usually listen.  As for his crate, he would bark and whine when in it, but soon realized that was his place to go when asked.  He now happily walks right into the crate when his foster mom picks up her keys and purse to run errands.  If given the chance, he will gladly ride in the car with you.
Duke loves tennis balls and will play fetch with you as much as he can.  You need to let him know when it is time to take a break.  Using a tennis ball is a great motivator to get Duke to do what you want—helps with his training.  In his foster home, he enjoys running through the sprinkler and laying in his kiddie pool, especially on those hot days.  He also enjoys chasing the birds and squirrels in his yard.