Adopted on 07/31/2013
Biography
Ebony is a beautiful, black Shepherd who needs a person/people of her own.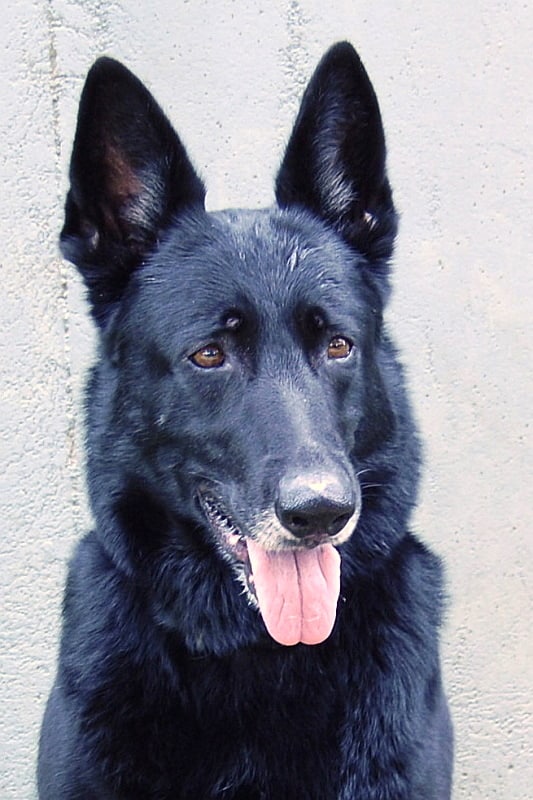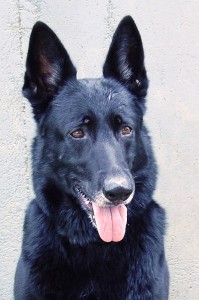 She is a happy, well-behaved dog with low to medium energy. She is crate trained, but really does not care for her crate. She will howl for a couple of minutes, but settle right down.
She likes to play fetch, go for walks, and go for car rides, but her favorite thing to do is to be with you. If you are watching TV, she will lie down at your feet, or on one of the many dog beds in the home, but still near you. She is not a dog to play by herself, she wants you to play and interact with her. If given a toy to play on her own, she will lose interest. She wants to play with you. She does not seem to be a water dog, but will step in the kiddie pool with her feet. She will also drop her tennis balls in the kiddie pool or bucket of drinking water.
Ebony has excellent house manners. She has not been trained by the foster home as she has not needed it. She has not shown any bad behaviors since she has been in the home. She wants to please her people and be with them. She is happy to do things with you or just lie down by your side.