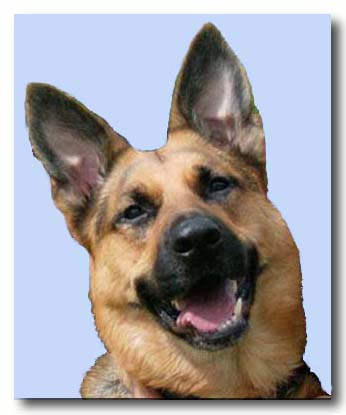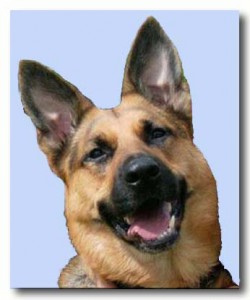 Bailey came to GSRNE from a shelter. Although she is a sweet dog, she had some issues that needed to be resolved. You see, Bailey was tied out for most of her life and in lieu of toys, she learned to play with her tail. As time went on, her tail became not only her obsession, but a coping device. Whenever she couldn't handle something, she would turn inward and spin around chasing her tail for hours on end.

GSRNE worked with Bailey for a very, very long time. Eventually, we were able to build in other coping mechanisms as well as teaching Bailey to trust. In time, she learned to get along with some other dogs and play nicely with the cats in foster care.

Bailey now lives with a family of her own. She is loved and cared for and doesn't have to worry about sitting at the end of a short chain anymore.