Ginger
GSRNE #014
1996? – 2/25/2009
Ginger is having her last night tonight (Feb 25, 2009). We adopted her in May of 1997 from the German Shepherd Rescue of New England. She was 9 months old. From the moment she entered our home, she was part of the family. From a skinny, pointed-nosed puppy, she grew to be a beautiful, loving, sweet "pretty girl."
A lovely disposition, friendly to all but cats, skunks and squirrels, and she loved to chase her tail with the command "Tail!"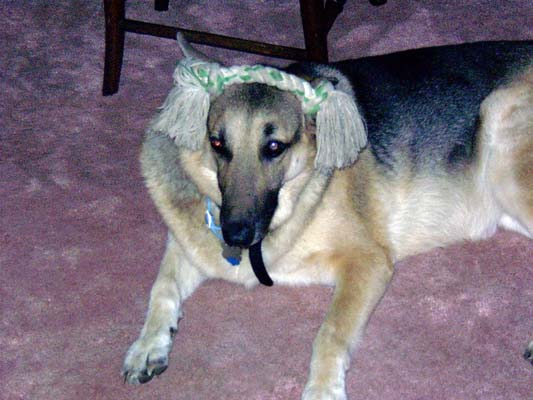 Ginny took it upon herself to guard our home from these suspicious and "dangerous" critters. She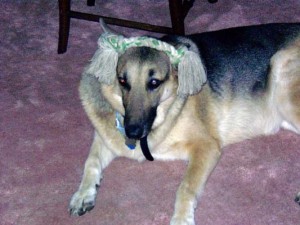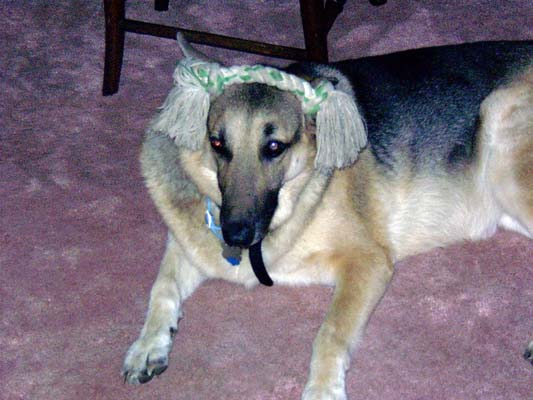 would sit in the room that overlooked the backyard, alert, and ready to attack. Much to our amusement, Ginny never caught anything. She would run with all her might, slam herself up against the fence, and miss the squirrel…of course. This came as no surprise to anyone…but Ginger. The father of the family, Mitch, insists that Ginny did, in fact, catch two squirrels in her life; gutted them both and left the skins in the small yard we have in the back of the house.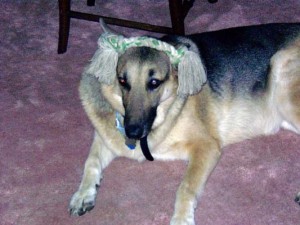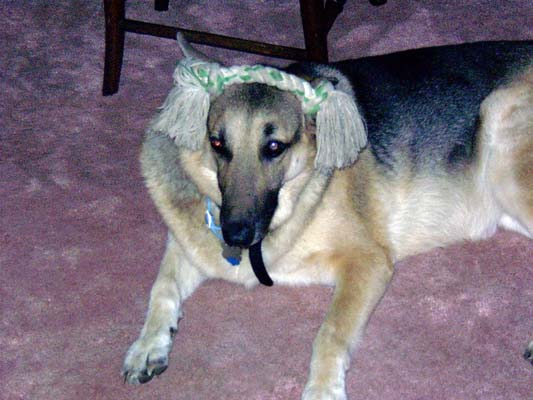 The children, Genna and Matt, disagree. They'd like to know how a dog that could not catch a ball could catch a squirrel. The daughter, Genna, often would say to Ginger, "ready, don't catch this." She was amazingly talented in this regard. A few times, the ball found her mouth, but never the other way around.
Affectionate without slobbering, she was always thrilled to see us, whether it had been five minutes or two weeks. Coming into the house late at night, it was a soft thumping of her tail in the dark, the sound of her warm, dry nose sniffing in the dark. We will miss her every day, especially curling up with her on the floor.
Thank you for operating this fine service. We've had a decade of enjoyment and love with a wonderful dog, a real sweetheart.
Mitch, Joanne, Genna and Matt Lyons
Newton, MA