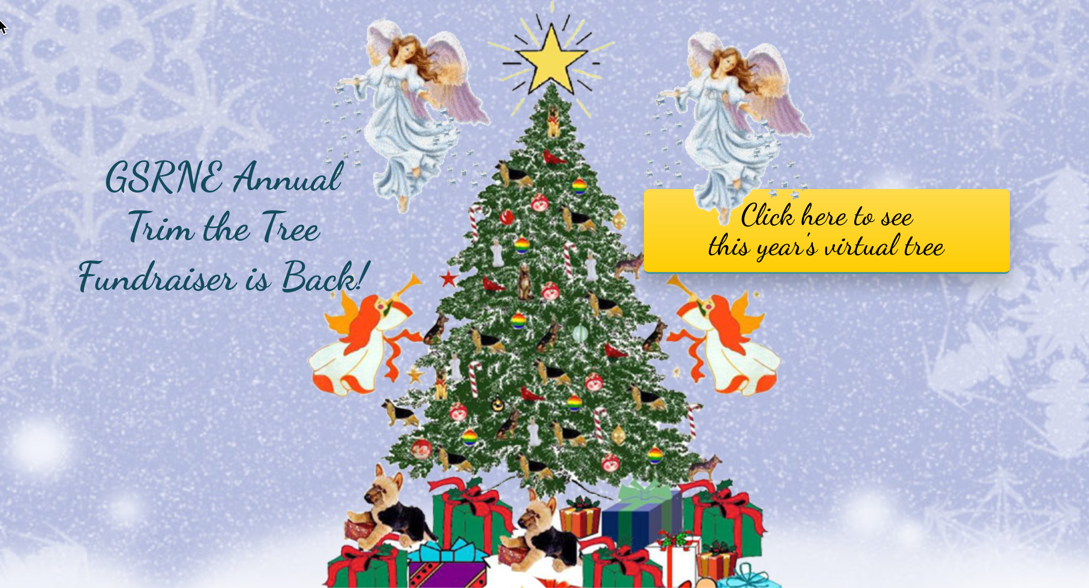 Trim-the-Tree to help the dogs!
Like everyone, this year has again been brutal for our rescue.
People are struggling and German Shepherds are more in need of help than ever before.
We hope that you can help us help the dogs by decorating our virtual Christmas Tree.
You can choose your favorite ornament(s) to hang on the tree, choose beautiful presents to place under the tree, or an angel to fly above. It's a lovely way to celebrate the pets and people in your life now or remember the ones that have passed away.
You can also show your support for someone "nice" by putting a short message on Santa's list.
We can't wait to see what it ends up looking like this year!!