Auction 2023 was an especially exciting event as we saw friends who we haven't seen for several years!  The day was also changed to a Saturday instead of Sunday. Lots of positive comments on the change!  It takes legions of volunteers to pull it off, but April 22, pull-it-off, we did!!  The hotel facility, at the Springhill Suites by Marriott at 43 Newbury Street, Peabody, MA, was excellent, and the staff was very friendly and willing to accommodate our needs.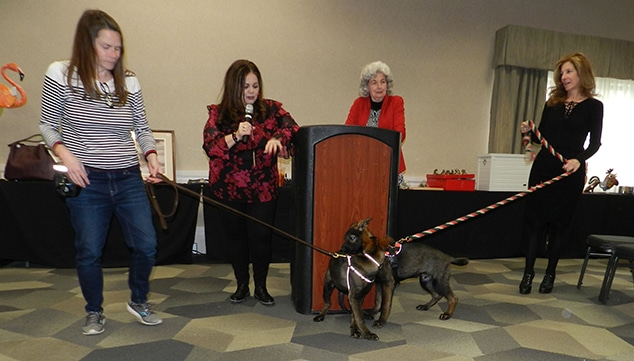 Our volunteers rose to the occasion, doing a tremendous job. From the tagging party in March to the final day on Saturday in April, a lot happened!!  We were able to load and transport all our items to the hotel on Friday evening, so set up could begin early Saturday morning. Most stayed all day, also helping to clean and pack up! Then some went to storage to be auction items for next year.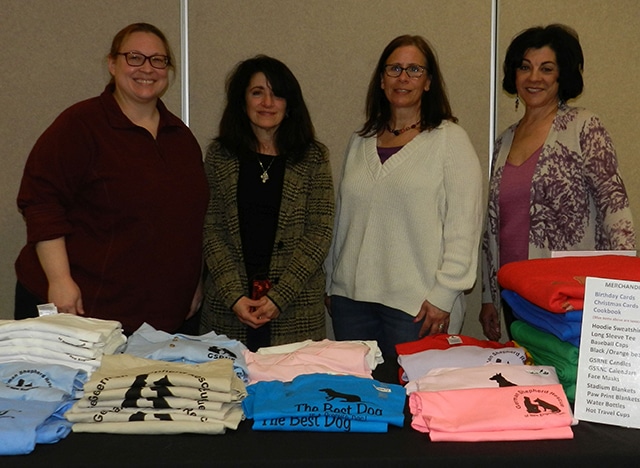 During the day, we had Door Prizes, a 50/50 Raffle, a Food Table and Sales Table, along with the Silent and Live Auctions. Lauralee D. got us all to bid and spend "just $5 more" and reminding and reminding us "it's all for the dogs," raising more money!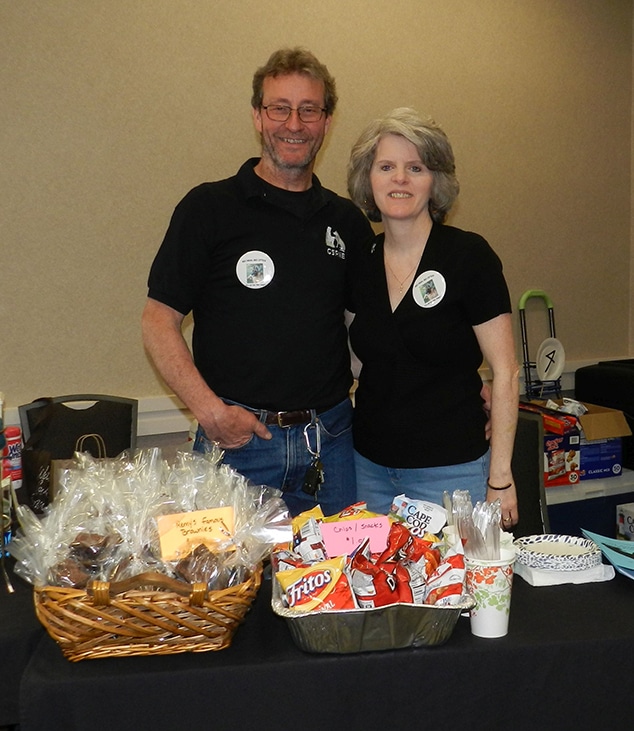 Our president, Tina R., welcomed everyone and emphasized the importance of this fundraiser was to provide the best care for our dogs!  Many "veteran" volunteers from the New England States were there to help and bid high and often. We had a lot of supporters who donated items, came to help, or supported us in other ways to make this day a success.  Such an uplifting, happy day for all!
During the break, we got to see some of our wonderful dogs: Kiley, trained service dog, was there with Dotti; Jim brought our foster, Thunder, and ambassador Princess Red; and two of our puppies, Hannah and Dash were in attendance.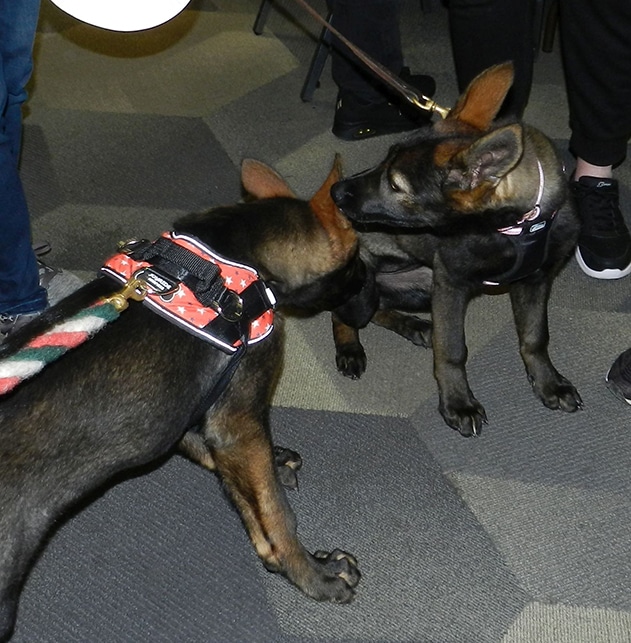 Registration was hectic at check-in and check-out, but Tomas, Remy and Chris kept things running smoothly. Our 50/50 Raffle sold a lot of tickets, and Kathy was busy selling tickets to everyone! Our Sales Table was hopping with our jackets, shirts, cards, cookbooks and lots of goodies to sell; Diane, Jodi and Diana, the sales team, were kept very busy! 
We all worked up an appetite, and thanks to our food table, we were well satisfied, buying a lot of delicious sandwiches, chips, drinks, coffee, noodles and yummy desserts. All food was individually wrapped! Carol and Mark did a great job setting up and helping people.
The Blue and Yellow Silent Auctions did well, and Lauralee did a fine job as the "Auctioneer Extraordinaire"!!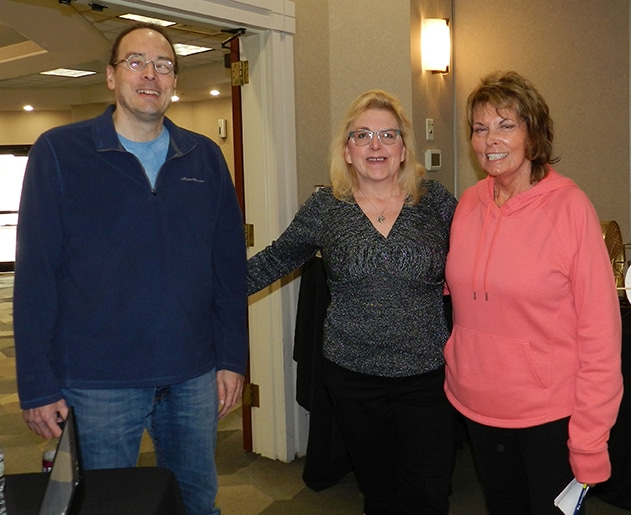 Thank you to MANY individuals who donated and participated in lots of ways to make this such a success! Behind the scenes, Chris and Tomas worked their magic to input all the items from the Tagging Party and make our Auction Catalog.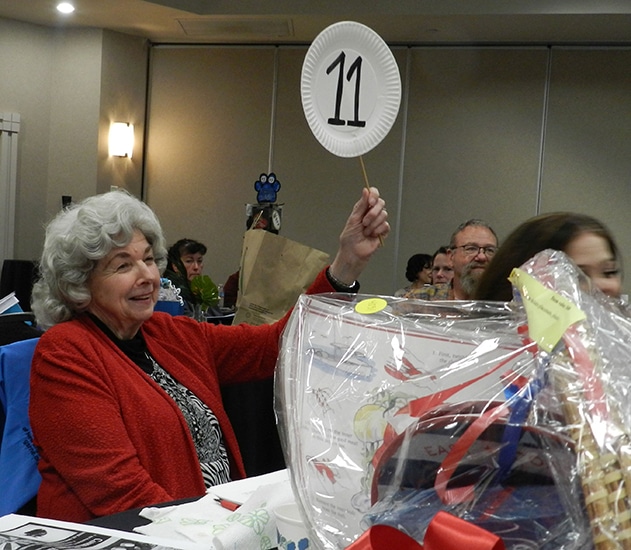 Hours of work and time went into the success of our Auction… beginning months in advance with Annette and others soliciting donations. It all came to a conclusion yesterday. We raised over $11,000 gross which is a super job in these economic times! Soon, we will start working on next year!! 
Sincere thanks also to the many, many volunteers who worked so hard!!  And to those great people who came and won some great items!